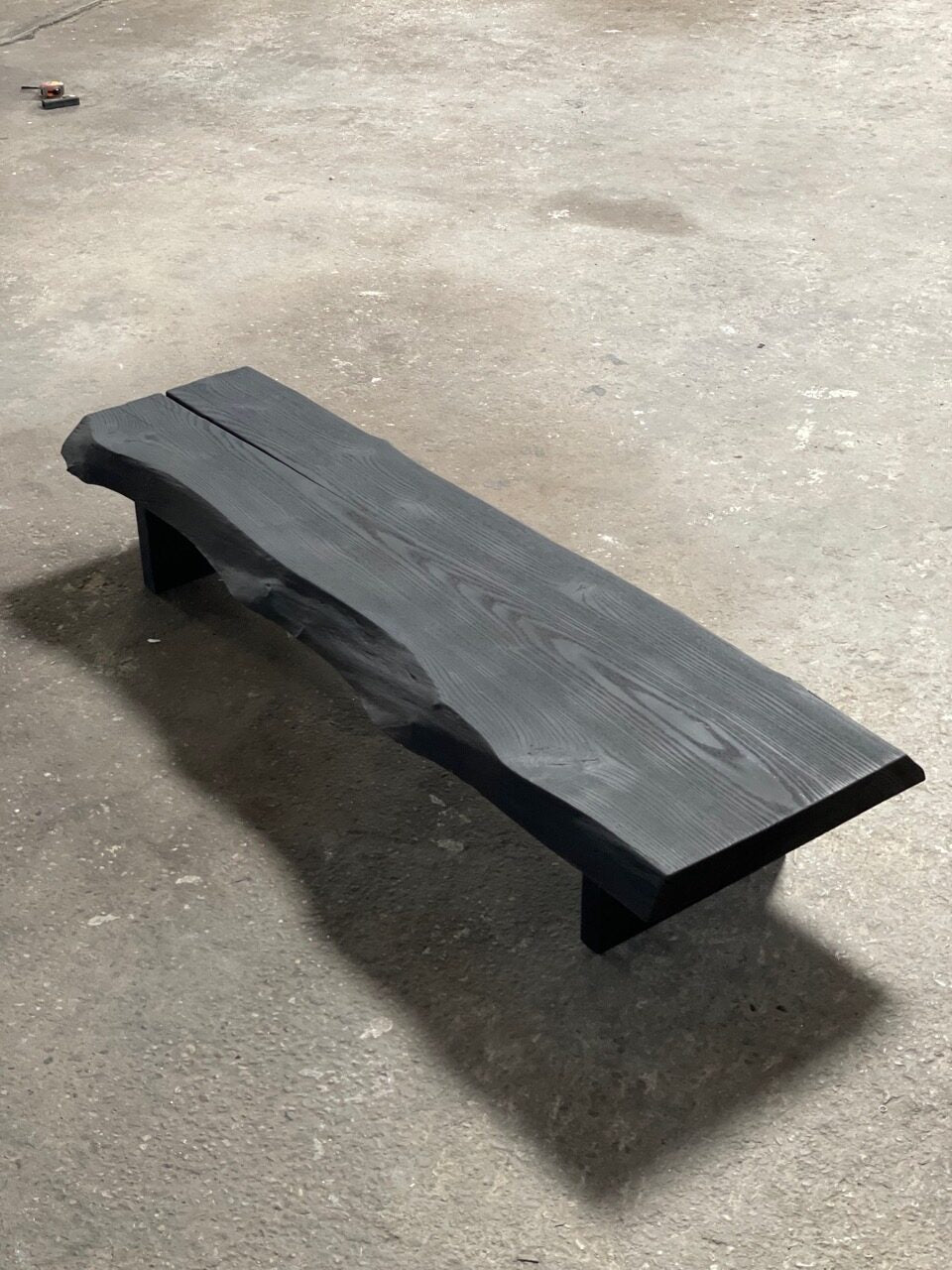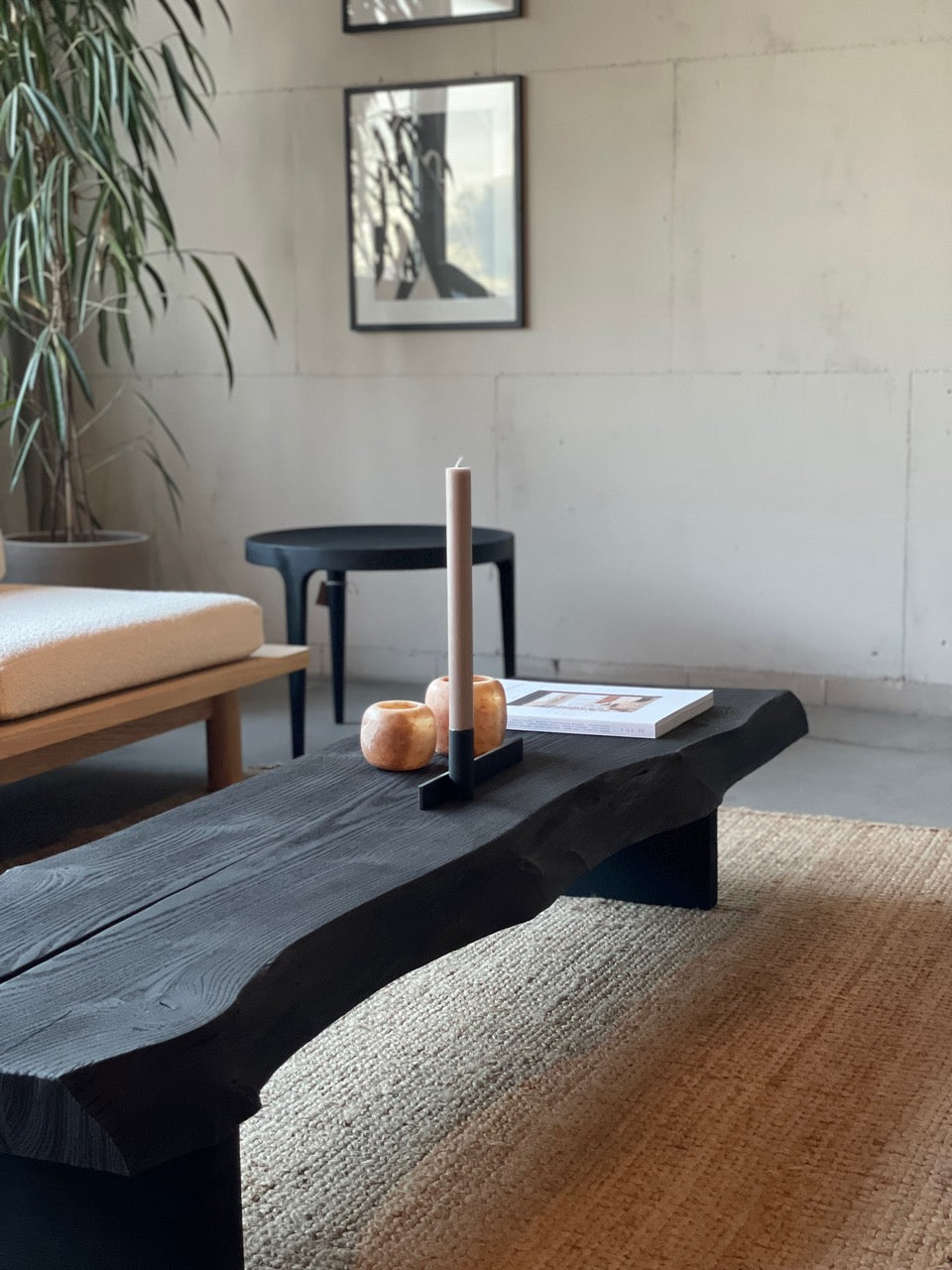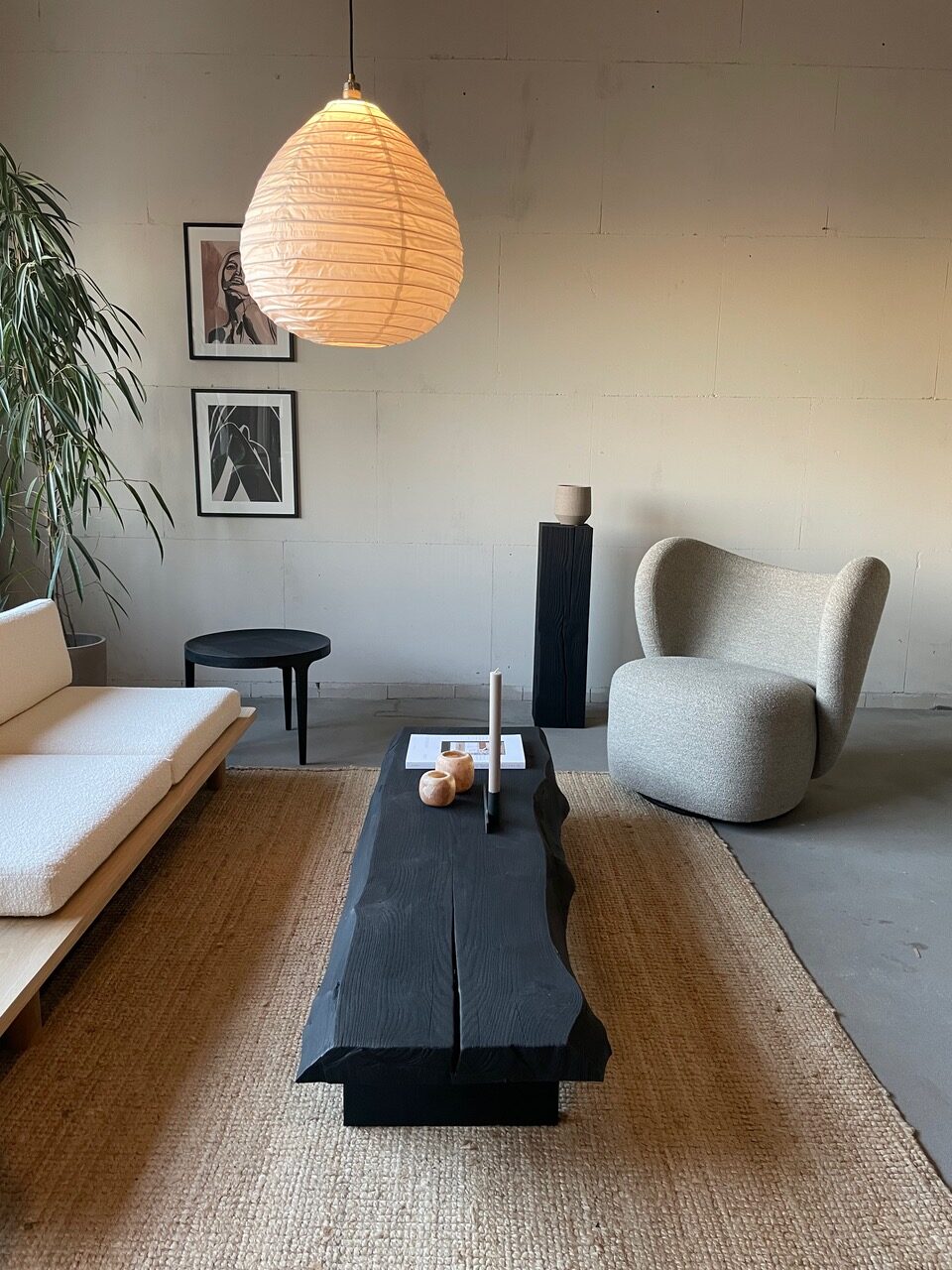 Faia Coffee Table
This burnt coffee table is perfect because of its imperfection.
The contours of the oak tree are still visible because the sides of the table still have their original sihouette. By using the age-old Shou Sigi ban technique, the grain of the wood is accentuated which creates a more natural look of the whole. After this treatment, the table is also finished with a hard wax. As a result, the table is also well protected against stains.
To embrace that Japanese feeling, it is made slightly lower than most coffee tables.
The tables can of course also be made to measure in the desired length. Please contact us at sales@mimiettoi.com for more information.