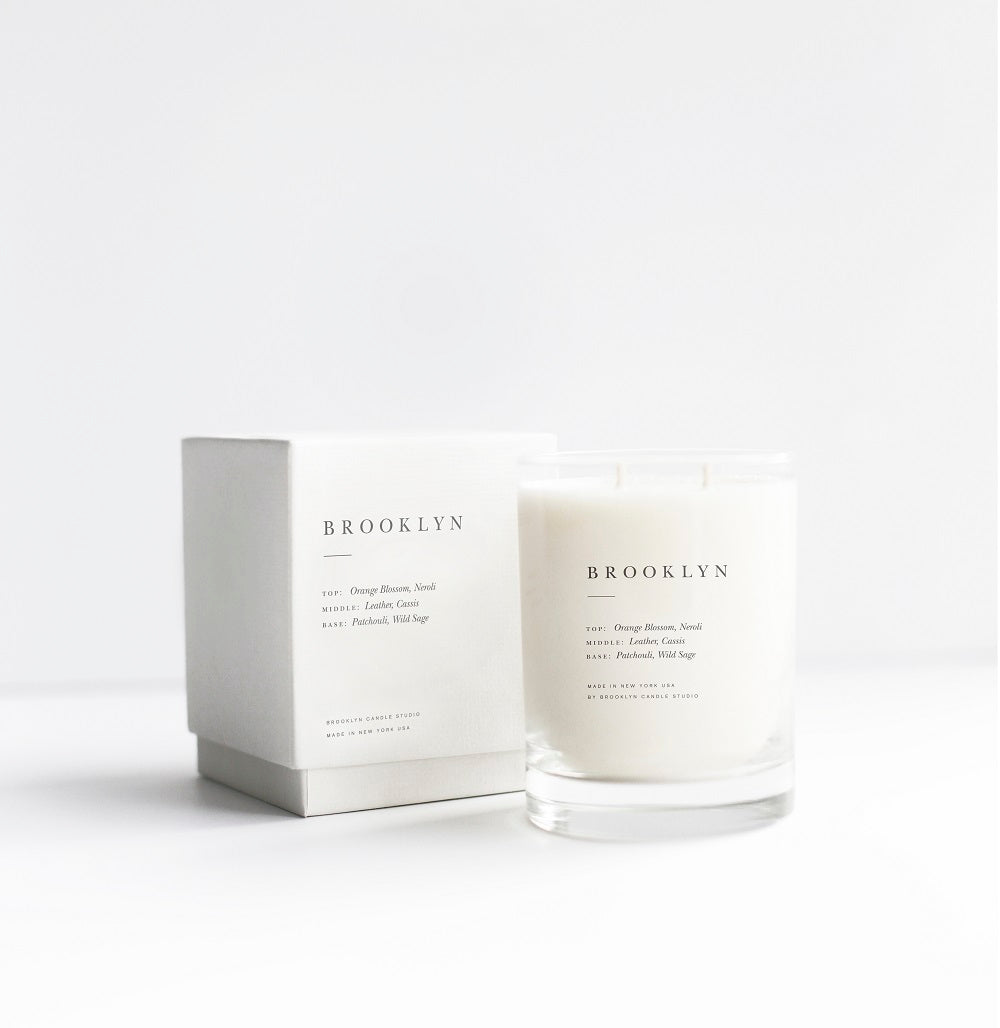 Our Escapist collection takes you to our favorite places in the world, places we've traveled to that have a permanent place in our olfactory memories. Double-wicked and housed in white textured boxes and screenprinted glass tumblers, this collection will tug at the heartstrings of minimalists around the world.
Volume: 369 g
Diameter: 8,5 cm
Height: 10,8 cm
Burn time: Up to 70 hours
Directions:
Always trim wicks to 1/4 inch before lighting (we suggest using a wick trimmer). The first time you light your candle, let it burn for 3-4 hours to allow the melted wax to reach the edge of the container to prevent your candle from tunneling.
Candle Safety:
Follow the 2 foot rule - don't place a burning candle near clothing, books, curtains or anything flammable. Place candle holders on a stable, heat-resistant surface that is sturdy and large enough to catch any melted wax. Keep lit candles away from drafts, ceiling fans and any air currents. Never leave a burning candle unattended. Extinguish all candles when you leave a room or before going to sleep or if the flame gets too close to the candle holder or container. A candle should not be burned for more than four hours at a time. For a margin of safety, discontinue burning a candle when 1/4 inch of wax remains in the container.
BROOKLYN
It was only a matter of time before we created a candle just for our favorite destination of all—our home of Brooklyn. Inspired by late nights lingering with friends in aged leather booths of bustling cocktail bars, live jazz serenading the room and sipping drinks infused with exotic ingredients like wild sage, cassis, and orange blossom.